Eat less. Enjoy food more.
an online program to gain control over food by developing healthy habits and mindsets
You think you love food, but do you really enjoy eating it? Or is it a mindless experience where you end up hating yourself afterwards for eating too much!
You don't have to feel powerless around food. 
You don't have to spend your life obsessively thinking about food!
Get Started With One of My Powerful Guides or Signature Quiz!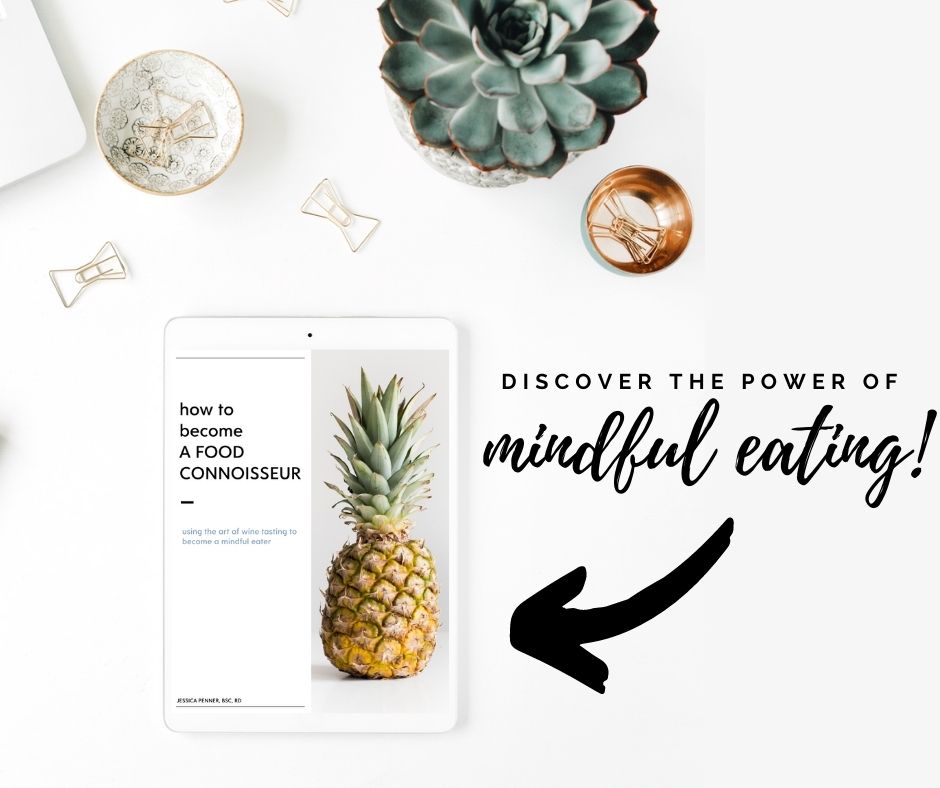 Harness the secrets of wine connoisseurs to discover how to adopt mindful eating habits that will help you reconnect your brain with your body's hunger and fullness cues!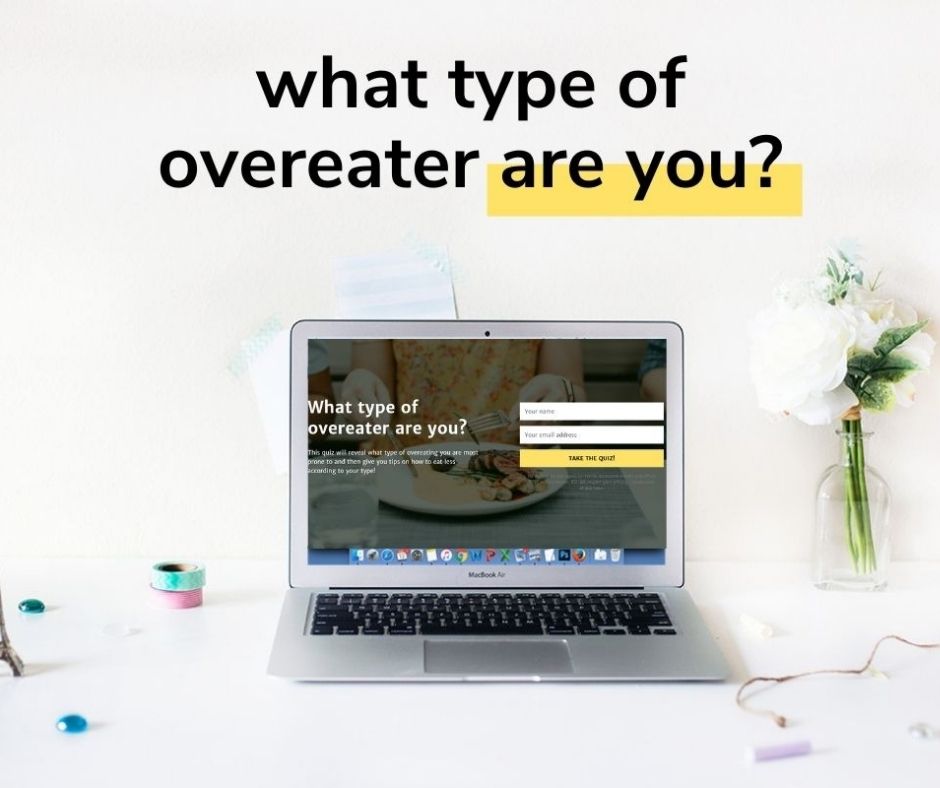 There are 6 types of overeating. Learn which one you're most prone to & get targeted advice to start overcoming your struggles with food!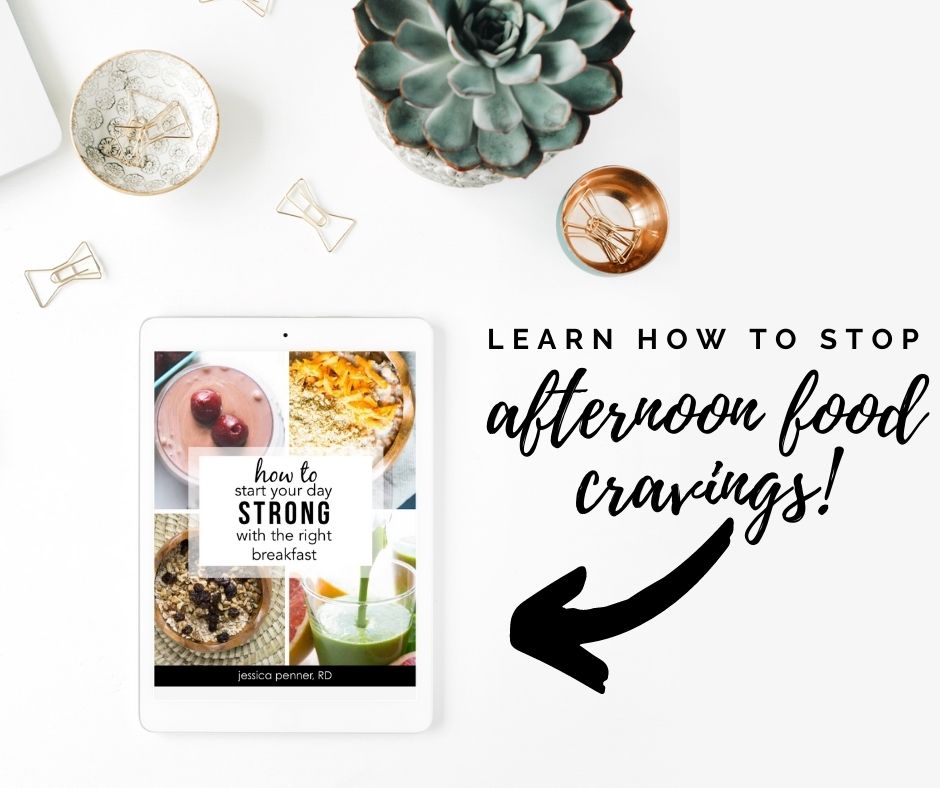 This free e-book will show you how the right breakfast can increase your alertness, keep you full all morning long, and even reduce snack cravings in the afternoon!
Achieve confidence
in your eating.
Imagine what it would feel like to go to bed happy and proud of your eating decisions, excited to wake up and do it all over again the next day! 
Imagine a life where you feel carefree around food, confident you can eat the right amount for you. 
Imagine feeling in control over food!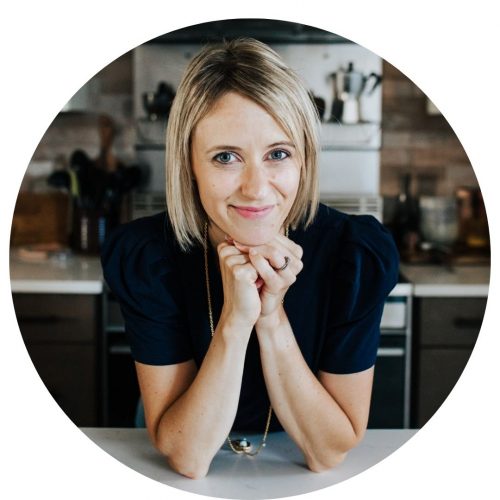 REGISTERED DIETITIAN & FORMER OVEREATER
I used to feel like I couldn't control my eating. It wasn't until years of studying the psychology of eating and working hard in my dietitian practice that I finally found freedom!
It doesn't have to take you that long, if you have a guide. Starting your journey can be daunting and scary, so let me guide you, step by step, down that path until you too can say, "I quit overeating!"
Here's your food freedom plan
Overeating can make you feel
defeated
Fighting with yourself over food is tiring. It seems like it should be as simple as this: set a limit for yourself and stick to it.
But then you can't do it and you start to wonder if you're a lost cause.
I want to let you in on a little secret. There are no lost causes!
Everyone can learn to tune into their eating instincts and eat the right amount of food for them!
You just need the right tools so that you can become a confident eater.
This program will give you the right tools. Over the past five years I've worked with hundreds of participants just like you: people who want to stop fighting themselves over food, but nothing's working. My online program will teach you a step by step plan to overcoming your overeating challenges.
Although it may be a bit of an initial investment up front, you'll end up lowering your monthly grocery bill and actually start saving a bunch of money by adopting healthy habits that will allow you to easily eat less food.
This program fits into anyone's schedule. Just set aside 5-10 minutes a day (at your convenience!) to read the emails and fill in the workbook.
You can also simply listen to the podcast while you get ready in the morning, drive to work, or cook supper! No extra time needed!
A life-changing program! It has changed my relationship with food to be healthier and happier. This has been an effective program for weight loss, for learning to take better care of myself, and for improving my enjoyment of food!