It's time to stop wasting energy agonizing over your eating
The I Quit Overeating program takes you through a step-by-step process to identify your unique overeating triggers and equip you to overcome them. You'll discover how to eat when you're hungry, stop when you're full, and quit worrying about enjoying your favourite foods!
"I Quit Overeating" is based on 4 principles
EVERY MEAL, EVERY DAY...
IS A CHANCE FOR A FRESH START
Changing habits and mindsets is not an overnight fix. But when you're committed to the process and give yourself grace and compassion, you'll see the small changes start to snowball into big changes! As one alumni recently told me about why she joined the program: "I like that you didn't make any grand claims about quick results."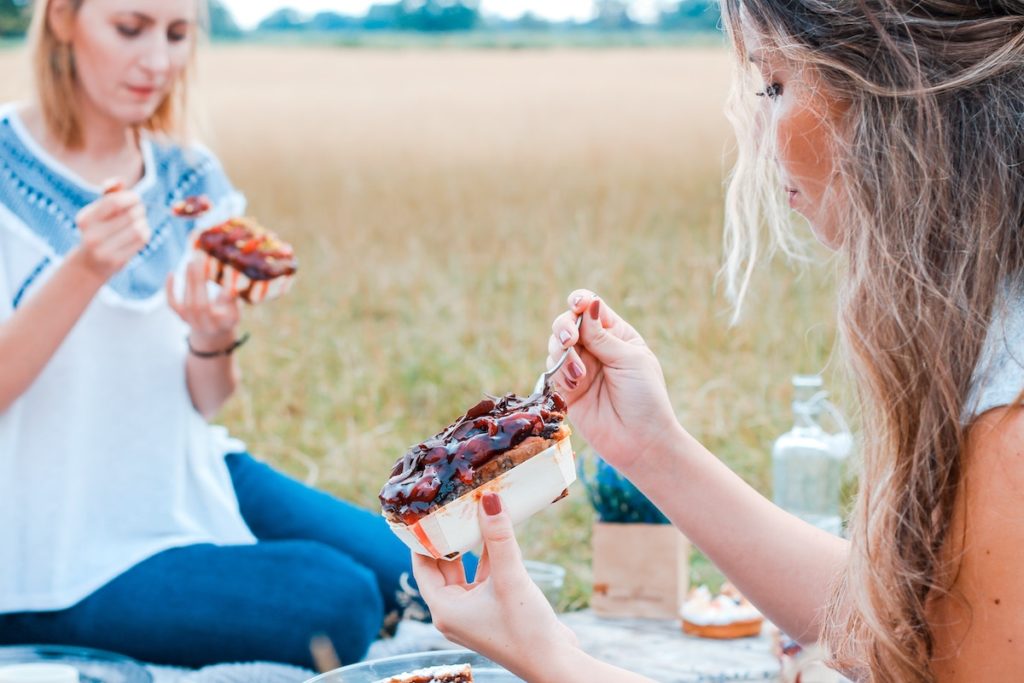 EVERY PERSON HAS THE ABILITY TO FOLLOW THEIR EATING INSTINCTS
Many of us have lost touch with these instincts but we can all re-learn how to listen to and trust our bodies to know when and what to eat, and when to stop!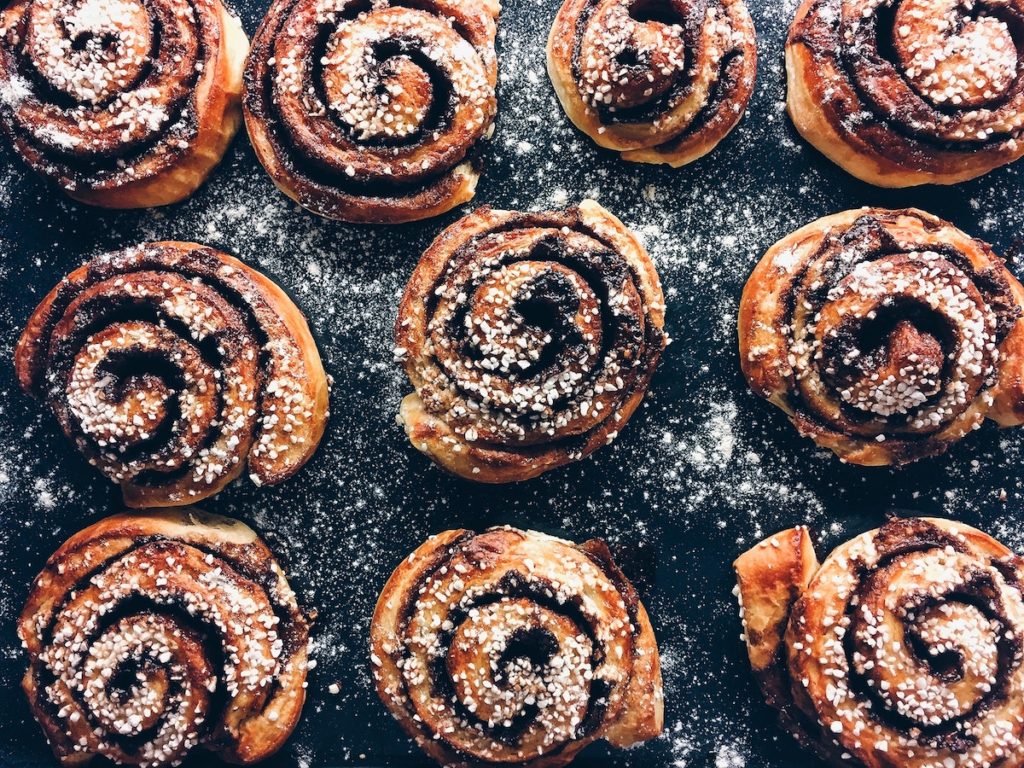 EVERY TYPE OF FOOD IS GOOD FOOD
There are no off-limit foods. When we learn how to eat intentionally, we discover that we can trust ourselves to naturally strike that balance of nourishing our bodies while also enjoying treats
EVERY PERSON THRIVES ON RHYTHM AND ROUTINE
As adults, we aren't too different from children. When we install intentional eating rhythms and routines into our lives, we can relax and enjoy food more.
I Quit Overeating is an 8 week daily program. 
The foundation of the program is to build healthy habits, and the best way to do that is to work on them every day! 
Don't worry though, the program is designed to take no more than 5-10 minutes, so it can fit into anyone's schedule!
Your journey of learning...
Learn a step-by-step plan for managing cravings
I call it "Le Pause."
Stop getting caught in the moment, when the moment keeps demanding you eat something!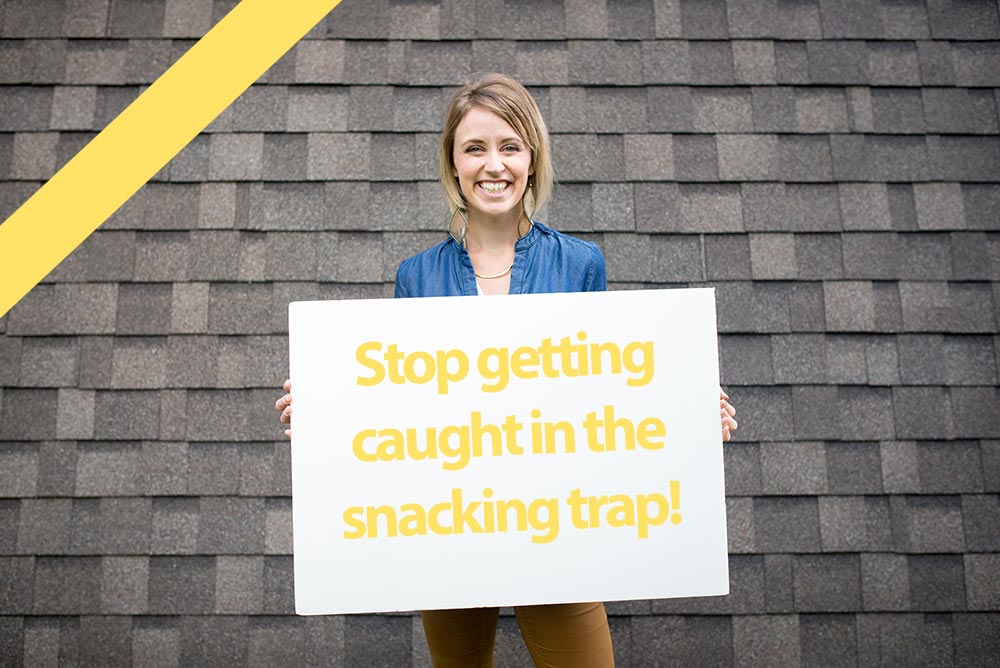 These bonuses are included absolutely free!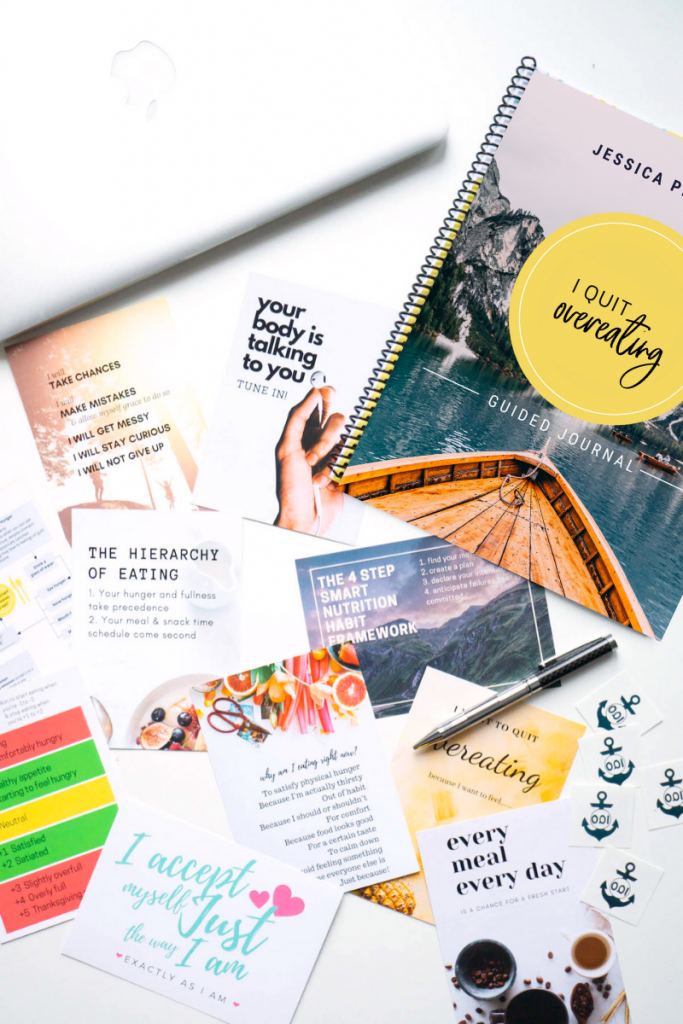 These are visuals to remind of program material and encourage you throughout your day. Sign up by the deadline to get a welcome package in the mail!
Smart Nutrition Habit Framework
Changing habits can be hard. You'll fast track your progress with my 4 step habit framework!
Smart Nutrition Meal Plan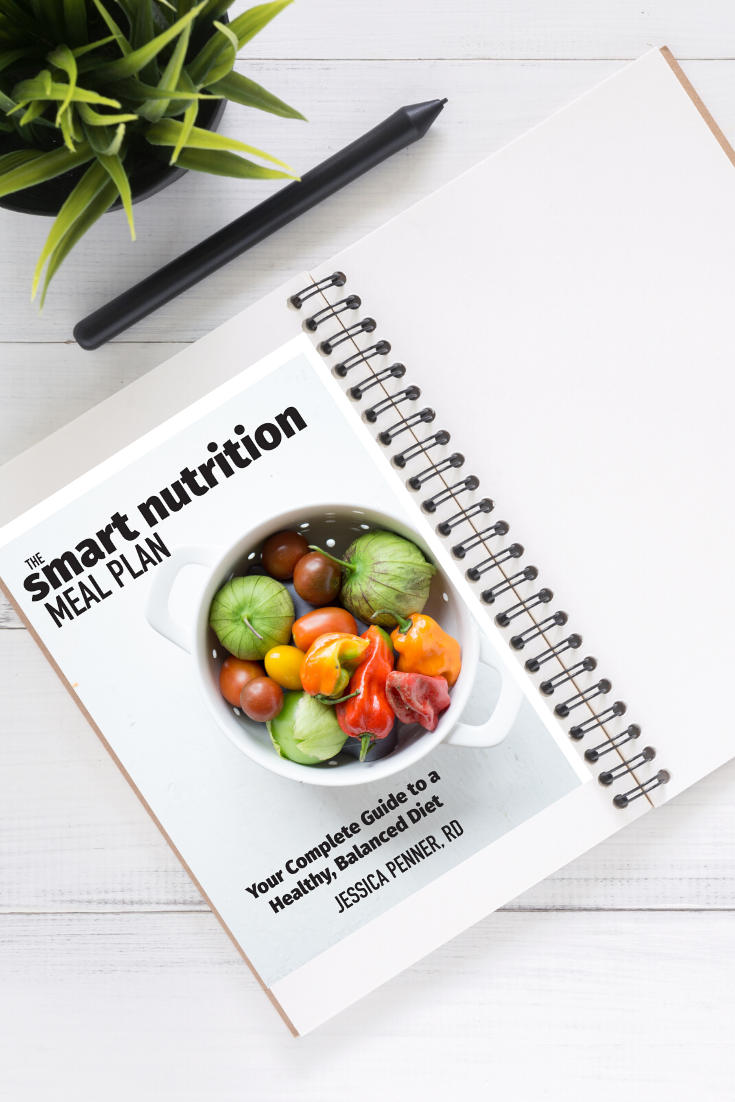 A choose-your-own adventure style meal plan that will keep you feeling fuller for longer.
Is there a money back Guarantee?
Yes! If, within the first 14 days of the start date, you are not satisfied with the program, we will gladly refund your money in full. That's how confident we are that this will change your life!
Is this an online program or in person?
It's an online program. The entire program is delivered via email, podcast, and downloads.
This is not a program to lose weight – it's designed to help you get what you really want: joy and confidence! However, most people find that when they adopt habits that help them quit overeating, they fall into their genetically ideal weight. 
Is there a specific diet I need to follow?
No, you can continue to eat the foods you know and love. You will learn ways to strategically choose foods that will keep you feeling fuller for longer, but there isn't a set diet to follow.
Why not just cut out carbs/sugar/gluten?
It seems like a simple solution to cut out an entire energy source. Some people will have success in doing this… at least for a while. But most people are not able to stick with it for life. Cutting out a major nutrient source (unless it's for a medical indication) is just not sustainable! Additionally, many people try these diets without success and end up losing confidence in themselves.